I didn't see information about this phone on this forum.
So i'm calling for votes for people who wants Cyanogen on this Smartphone.
Currently it handles 2.3.6 perfectly. It has a small Touchscreen, a physical QWERTY Keyboard and Optical Trackpad.
This Smartphone is very similar to the "Samsung Galaxy Y" but with less screen and a Keyboard.
More info:
Samsung Galaxy Y Pro
.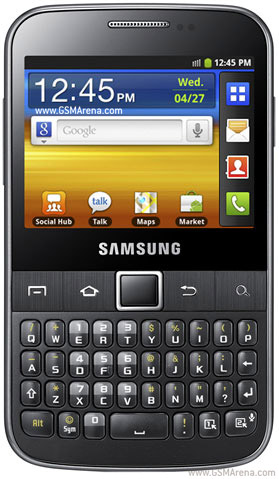 Please, give your support to this Physical Keyboard Android Smartphone and the Samsung Galaxy Young Family. =)
Best Regards,
Sebastian.
Edited by thesebastian, 03 April 2012 - 01:40 PM.