Hello to all the members of O1 CM7 Community
The title actually speaks for itself. If you have got any mods related to CM7, let it be morphs, theme effects or anything, post 'em here.
NOTE: Please give the credits accordingly to the developers of the mods.
I will update all the mods posted in this thread to this post, so that users could find them easily.
So start your contribution.
Regards
DJ
1. Quick And Easy Way To Create A ROM
ivdok, on 15 January 2012 - 06:52 AM, said:
I wish I can make mine public, but it's just forked off from adfad666, and contains warez + proprietary sounds/images/theme.
But it's quite easy ot create own ROM: you just should have Custom Recovery, "Root Explorer" and "Zip Signer 2" apks. Don't know, are they paid, or not, but I know for sure, what they are googleable
.
Let me make a little "guide" - All the optional tips are pointed as (!) :
ALWAYS MAKE A FULL BACKUP! You should have a retreat point if you fail! You must skip App2SD-related choises like sd ext or like that, if you don't have them installed, or simply dunno.

(!) Rename it, for example, to "Stock" or like that, it's findable at /mnt/sdcard/nandroid/mem="IT'S OVER 9000"/"your_backup".

Get CM from here, or simply use another ROM.

We need about 1GB during progress, or connection with PC!

Extract the ROM. In case of Root Explorer, it's located at /mnt/sdcard/SpeedSoftware/Extracted/"zipname".

Now you have a basepoint! Modify the files, and proceed to next point!

Zip it in! Take a sip from the teacup, it's awfully long.

Take it from the /mnt/sdcard/SpeedSoftware/Zip/"foldername"

Before proceeding, rename it. I called mine "CyanogenMod-7.2.0-RC3-OptimusOne-RIN"

Go to Zip Signer 2, press "Choose In/Out", go to your ZIP, and press "Sign the file".

(!)You may specify the output at "Signed Output File".

Wait again! In your place, I'd post here .

Done! Go to custom recovery.

Didn't make a backup? IMMEDIATELY DO IT!

Make a full wipe. I sh*tted bricks, when the phone didn't launched from that, after flashing from the Stock 2.3.3.

At Recovery, toggle the verification to enabled, to be sure, if it's not borked.

Cooking done right, if it's even launching! Now test it!
P.S. Terminal Emulator and Opera Mini didn't worked fine - typical install works, but not the embedded.
OFFTOP: I found out, what "I" in most languages is written in capitals, but in Russian, it's not. It's a note, what the
"Slavs" are actually "Slaves"?
NOTE:
BTW, some apps won't work when embedded. You must decompile them, and observe, what is this app doing, when installed. For example, libs extracting, changing binaries...
2. Modded Paolo's v6 kernel with patches from Ricardo's kernel
RoQu3, on 20 January 2012 - 06:45 PM, said:
3. Center Clock Patch & UNDO for CM7 Nightlies
DJOptimus-One, on 29 January 2012 - 05:26 AM, said:
Hello To All
Since i am mostly in graphical themeing, so i created a mod for center clock to make it look more elegant
Here is the mod for all the P500 Nightly Users.
CREDITS:Train0, TheGrammerFreak, Fergie, Mutia, R3D-X
Screenshots: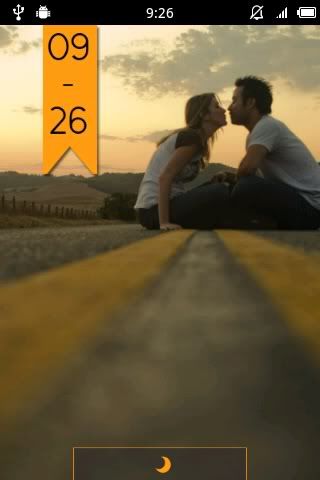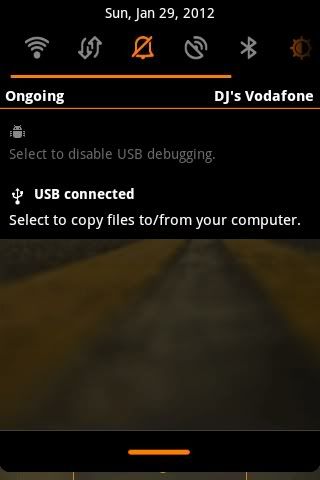 Downloads:
Edited by DJOptimus-One, 29 January 2012 - 05:28 AM.